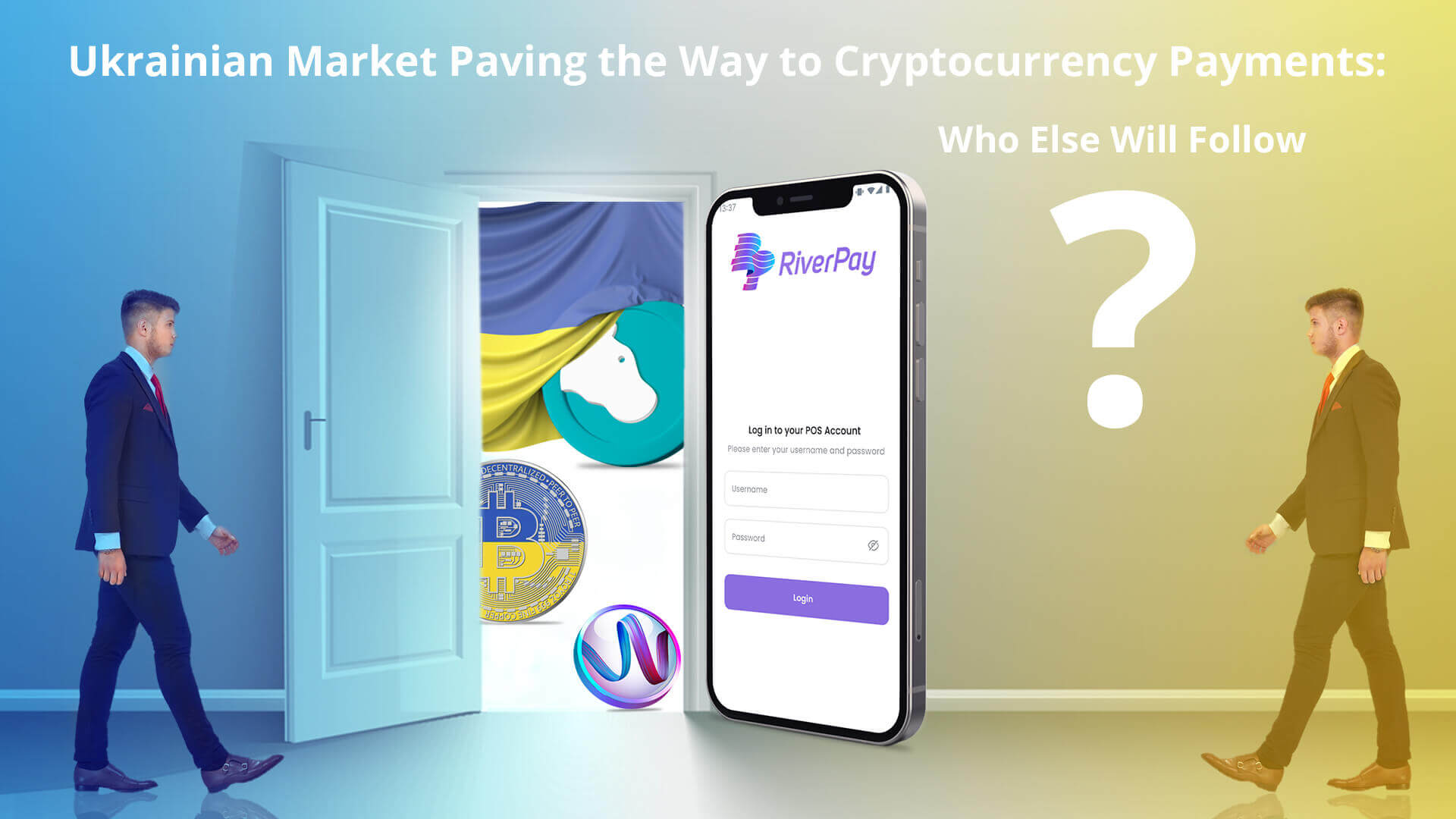 December 19, 2022
Ukrainian Market Paving the Way to Cryptocurrency Payments: Who Else Will Follow?
With the current happenings in Ukraine, retailers and other industries were pushed to turn to new technologies to retain businesses and functions—like cryptocurrencies.
Some big brands like Foxtrot and TechnoEzh already accept crypto payments by integrating Ukrainian WhtePay crypto processing. Although this kind of phenomenon has already been present since 2017 – 2018. It just caught more attention today because of the existing circumstances in the country.
In addition, with Binance announcing its integration preparations with 10 more retailers, businesses are re-introducing crypto payment gateway as a faster and more secure means for transactions.
Hype Turning To Real Financial Instrument
Even during the pandemic, when traditional payments suddenly became scarce, digital payments and cryptocurrencies became the bridge between consumers and merchants.
In fact, Ukraine is among the first countries to adopt cryptocurrencies. Ukraine's Ministry of Finance reported that there are over 80 Ukrainian companies that offer their services and goods for cryptocurrency.
Such services have helped the cryptocurrency market to expand—allowing more retailers to enter the crypto space and relish in the advantages it brings.
Furthermore, Ukraine has also adopted a law on virtual assets, that helped businesses to harness the power of cryptocurrencies and allow Ukraine to launch a legal market for virtual assets in the country. Moreover, the regulator will be the National Securities and Stock Market Commission. Along with this, to fully open the market for virtual assets, the Ministry of Digital Development is already working on the necessary revisions to the Tax and Civil Codes of Ukraine.
Here are some of the companies that allow consumers to pay with crypto for their goods and services:
Aucun texte alternatif pour cette image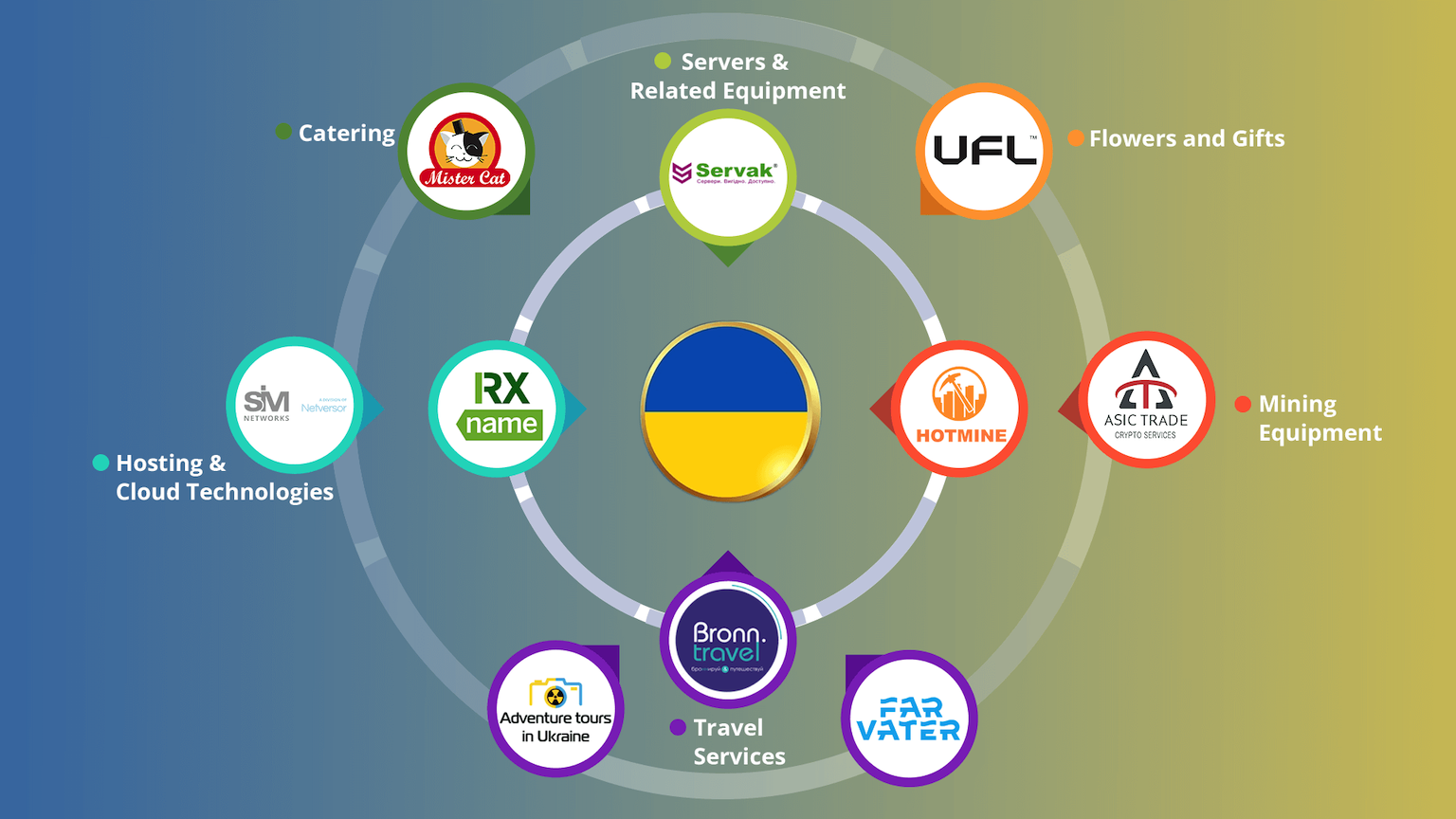 Crypto Use in Ukraine
According to reports, around 12.7% of Ukrainians use cryptocurrencies. This has pushed them to rank first among the adopters of crypto. Seeing this, businesses have taken interest in establishing their crypto business in the country.
Apart from this, it also sparked other countries' enthusiasm for adopting cryptocurrencies. Aside from Ukraine, a lot more nations have started massive blockchain and crypto adoption across the globe like El Salvador. Slovenia, Germany, Canada, Malta, The Netherlands, Singapore, and Estonia, among many others.
Read more: Establish Your Crypto Business in These Industries—Start Your Journey With RiverPay
Suffice it to say, this might just be the right time for you to jump into the crypto payment mechanism, seeing how it benefits a business and consumer experience.
If you are ready to level up in your business, we are ready to help you! Through RiverPay, we will integrate a secure crypto payment gateway (Plugins, APK, API) into your physical or online business.