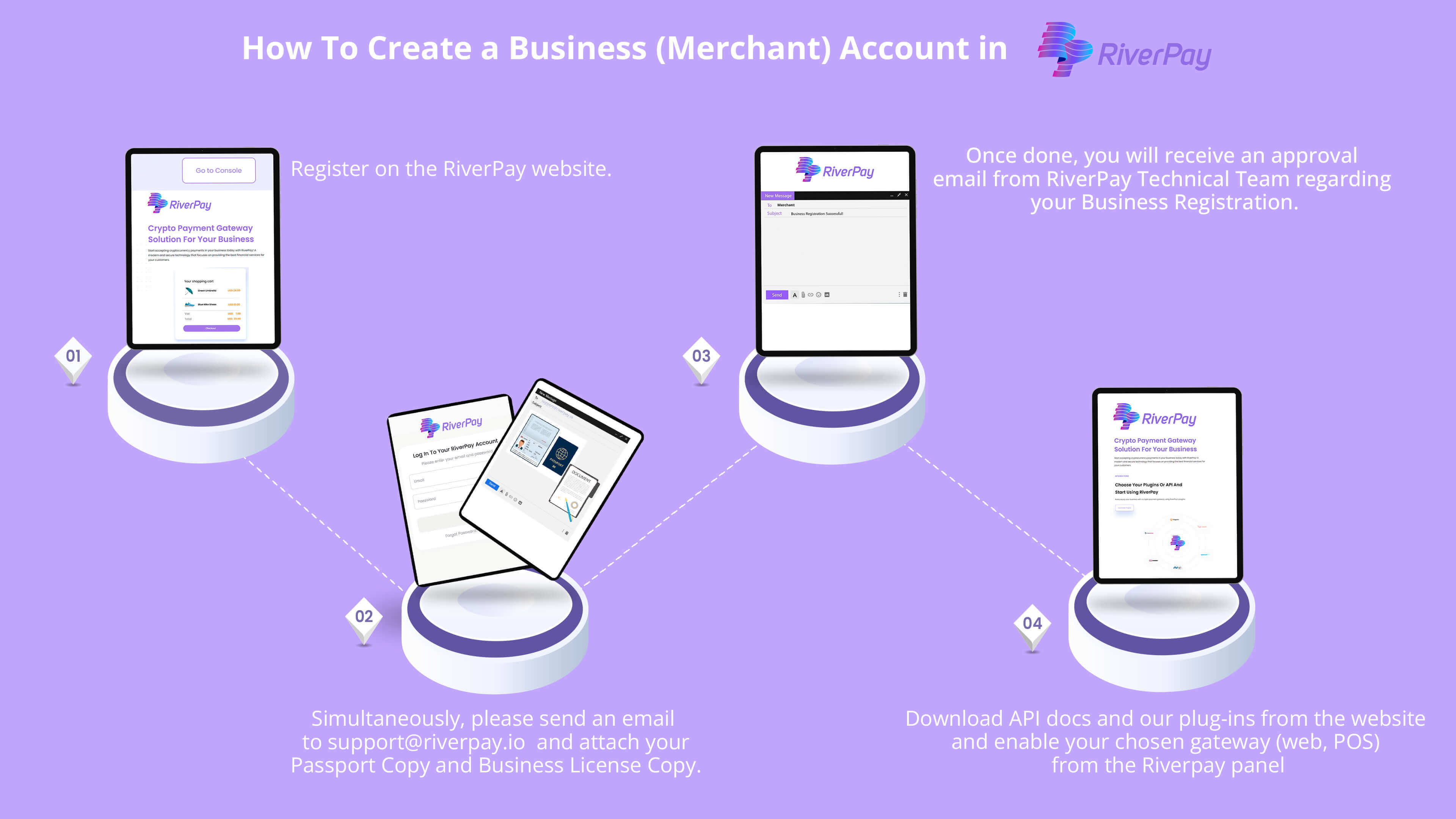 December 5, 2022
How To Create a Business (Merchant) Account in RiverPay
With the rise of cryptocurrency business & individuals have seen its potential and have taken part in its massive utilization.
For merchants, moreover, with the increased utility of these digital assets, some are aware of its implications for their businesses. More and more retailers have seen accepting crypto payments as one of the best upgrades they could have in their cryptocurrency business.
More so, a crypto payment gateway provider like RiverPay caters to their needs and requirements.
Notably, RiverPay is a reliable crypto payment gateway provider developed by Blockchain Commodities. The gateways that RiverPay offers allow merchants to accept cryptocurrencies in their online and physical stores—fast, borderless transactions that expand their market.
For interested merchants, here's how you can create an account (Business/Merchant) in RiverPay.
Step 1.Register on the RiverPay website.
Step 2.Simultaneously, please send an email to [email protected] and attach your Passport Copy and Business License Copy.
Step 3.Once done, you will receive an approval email from RiverPay Technical Team regarding your Business Registration.
Step 4.Download your chosen gateway from the RiverPay website (Plugins, APK, API).