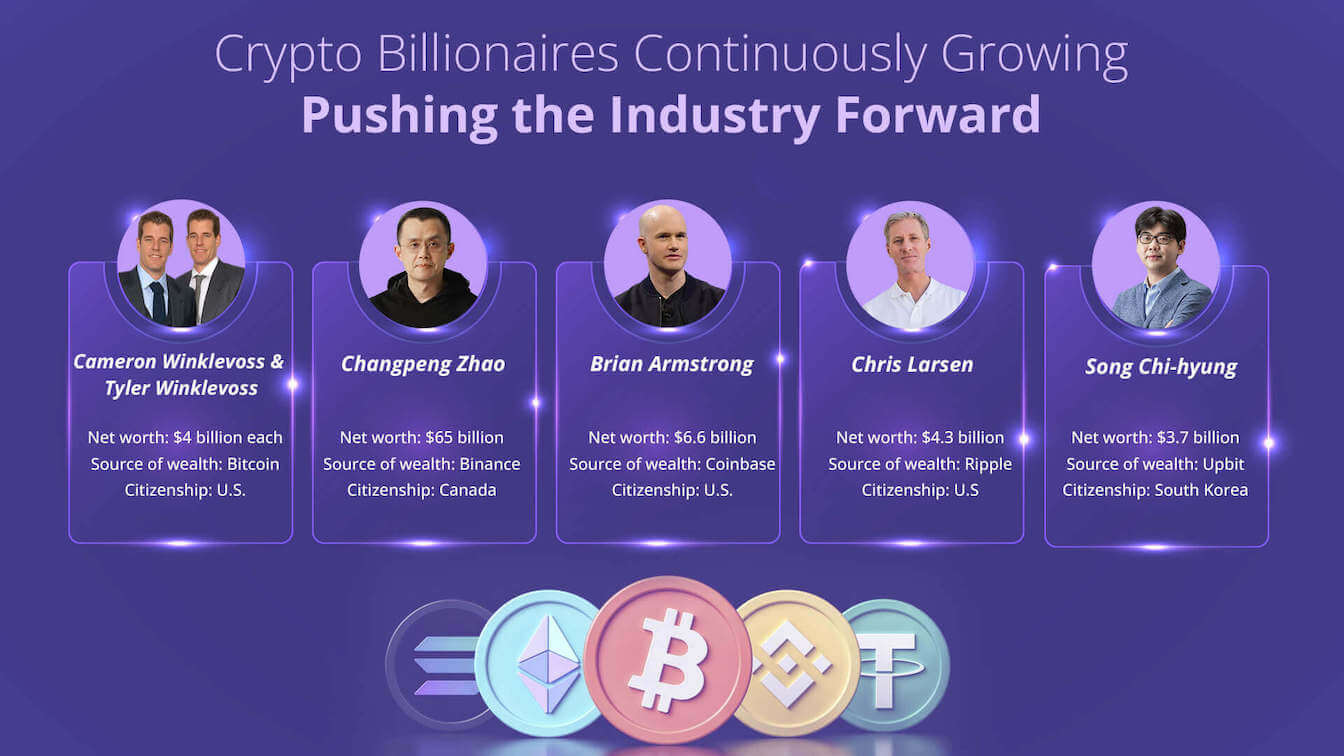 December 30, 2022
Crypto Billionaires and How they Affect the Crypto Space
Since the introduction of cryptocurrencies, traders have engaged in a significant rise in trading activity in Crypto Space. Businesses are in awe of what the cryptocurrency sector may really give to various industries and the economy as a whole, as a result of the considerable growth it has experienced over the years.
The number of crypto owners is also increasing along with the cryptocurrency market, and some now make millions or even billions of dollars annually as a result. The $2 trillion crypto economy appears to be functioning okay despite all the activity in the field over the past few years, allowing people the chance to increase their income through crypto trading and other activities.
Regarding business people and cryptocurrencies, the cluster of cryptocurrency billionaires merely keeps expanding. Among the wealthiest billionaires in the cryptocurrency industry are:
| Name | Net worth | Source of wealth | Citizenship |
| --- | --- | --- | --- |
| Changpeng Zhao | $65 billion |  Binance | Canada |
| Brian Armstrong | $6.6 billion |  Coinbase | U.S |
| Chris Larsen | $4.3 billion |  Ripple | U.S |
| Cameron Winklevoss and Tyler Winklevoss | $4 billion each |  Bitcoin | U.S |
| Song Chi-hyung | $3.7 billion |  Upbit | South Korea |
Source: Forbes
Additionally, the wealthiest cryptocurrency users' net worth still varies, due to the fluctuation of crypto prices.
Furthermore, even if it is impossible to determine the actual net worth of these billionaires, we can see from the graph below which individuals are most likely to own and hold the greatest number of cryptocurrencies.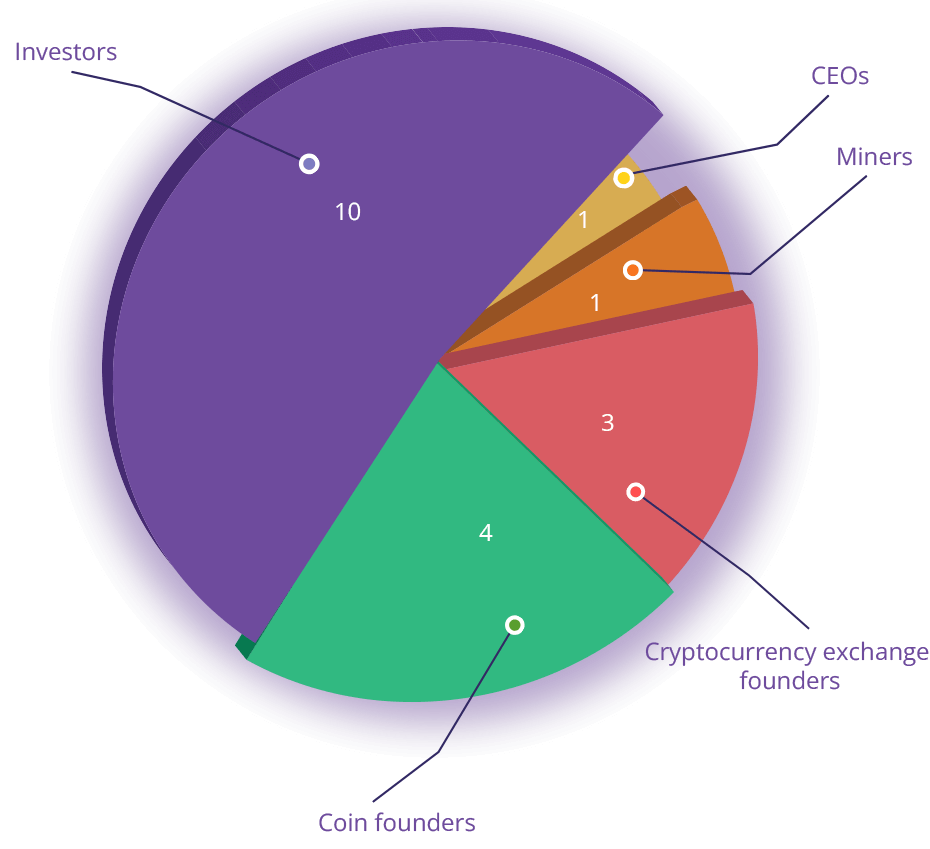 Using Cryptocurrencies in your Business
For businesses who want to get more income and gain more profit, integrating crypto payments is one way to do this.
To achieve this, you will need RiverPay.
RiverPay is a fast-growing crypto payment gateway provider, helping businesses to integrate crypto payments into their services. Through these gateways (Plugins, APK, API), merchants can accept crypto payments in their online and physical stores.
Moreover, when using these gateways, merchants get benefits like:
Wider Market
Increased Sales
Low Transaction Fees
Secure, Safe, and Reliable Gateways
Fast Transaction Processing
Want your customers to pay with crypto? Start your journey with RiverPay.