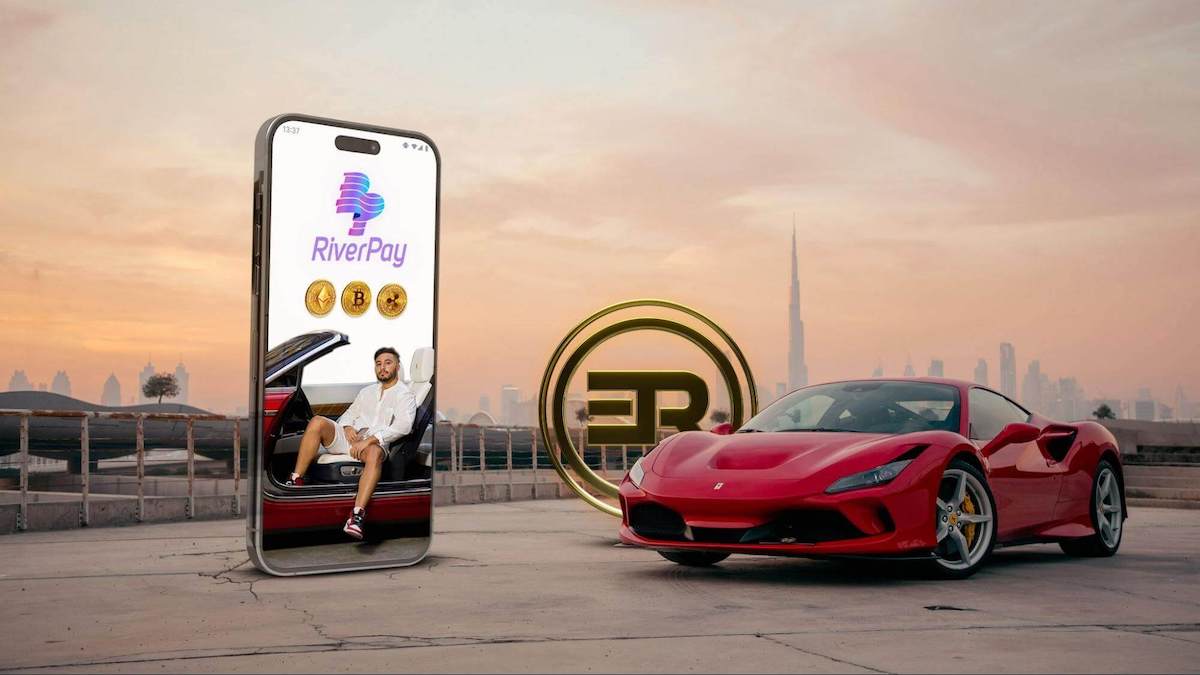 January 13, 2023
The Story of Elite Rentals Dubai and RiverPay—From A Friend's Referral To A Business Partner
Elite Rentals Dubai, a well-known luxury car and yacht rental company in Dubai, recently partnered with RiverPay to accept crypto payments for their services. This collaboration opened new doors for Elite Rentals to enter the crypto space and reap its benefits.
How did Elite Rentals Dubai learn about RiverPay before this? What prompted them to work with us? What are their current plans with their newly discovered crypto payment feature?
Let's find out from Elite Rentals Dubai itself, in this exclusive Q&A session with Soufiane Jtioui , one of the company's founders.
Q. How did you find out about RiverPay?
"We first heard about RiverPay from a friend. He referred RiverPay to us, as we were already looking for a crypto payment provider. Upon taking thorough research about the team behind RiverPay, we found out that they are actually based in Dubai like us, and have presented their product in the recent GITEX Global 2022. This already piqued our interest and decided to learn more about them by meeting the team in person."
Q: How was your meeting with the RiverPay team?
"In able to learn more about RiverPay, we gave them a call to meet in person. It was an excellent meeting. We had a great customer-oriented experience; and explained to us in detail the extra mile they will give us, in integrating the stablecoins and assets we want to receive in our services.
In that business meeting, we finally decided that the right choice is RiverPay."
Q: What made you choose RiverPay as your crypto payment gateway provider?
"To be honest, there are already several crypto payment providers available in the market. As a luxury car and yacht rental provider, we already have a reputation in the industry we are in and we are already in close contact with our wealthy-base clients. Having known this, we wanted a crypto payment provider who will meet our standards—the one who will introduce us to more clients, a wider market, and increased sales. RiverPay provided all these to us."
Q: Do you have any specific reasons for choosing RiverPay?
"Why RiverPay? Simply because they provide low transaction fees, a cashback system on their sister project, Hippo Wallet Token (HPO), great customer support, and a reliable crypto payment gateway. It was easy to integrate their payment gateway and it's so accessible—we can even use it on our mobile phones! These are just some of the reasons why we chose RiverPay."
Q: What do you think sets RiverPay apart from the rest?
"I would like to say, it's their vision for marvelous marketing collaborations and campaigns. In some way, they have promoted our brand in their success stories while also directing us to the crypto space—a venture that we have only envisioned before. Now, because of RiverPay, we have successfully entered the crypto space and we can't wait to harness more of its advantages."
Finally, our RiverPay team was able to make a compromise and provide everything that Elite Rentals Dubai required. We also talked about their future goals and plans, and how our team will help in achieving them.
Do you also want to integrate the most secure and safe crypto payment gateway, such as Elite Rentals Dubai? Speak with us. Visit https://riverpay.io/ for more information and start allowing your customers to pay with crypto, today.