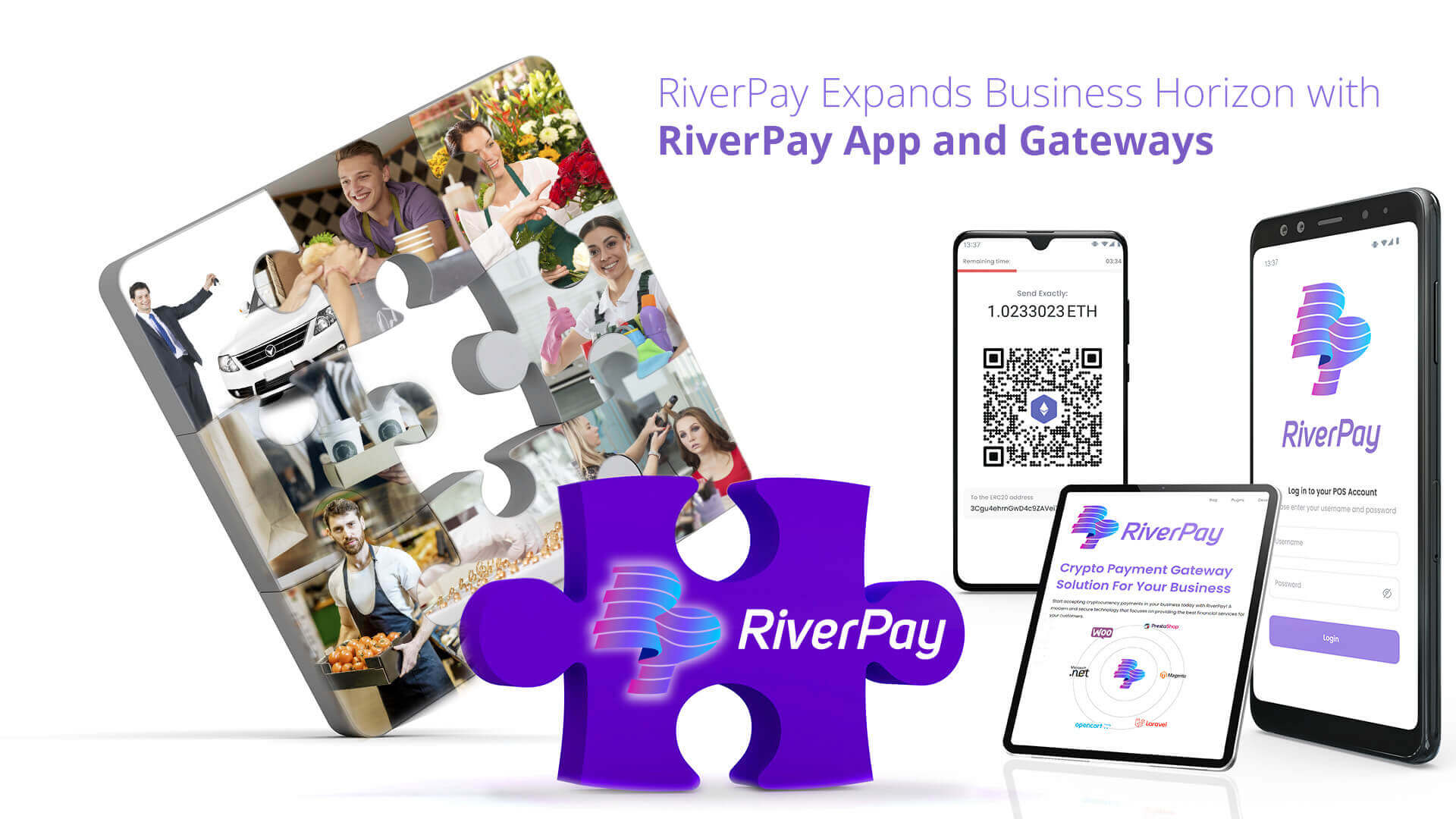 December 27, 2022
RiverPay Web and Mobile Gateways Paving Way for Merchants to Borderless Payments
The RiverPay team has put in a lot of effort to give businesses the safest, quickest, and most convenient access to the crypto space. RiverPay Web and Mobile Gateways
Merchants can now accept borderless cryptocurrency payments from clients anytime, anywhere thanks to the RiverPay crypto payment gateway. Note, this is the ideal way for SMEs to grow their businesses and apply a simple yet successful strategy to access more markets, hence boosting sales.
The RiverPay App
RiverPay seeks to assist SMEs in the web-building phase, e-commerce shop owners (IG Shop, Facebook store, etc.), grocery shops, and other enterprises in the early stages of development.
These SMEs do not need to establish a website, code and integrate RiverPay plugins, or employ developers thanks to RiverPay's simple and secure gateway, RiverPay App.
Merchants may install and register with the RiverPay app in under 2 minutes and begin collecting crypto payments on the move using their Android mobile devices! A quick, efficient, yet effective approach for upgrading their business, growing sales, and reaching new markets.
Increasing Your Portfolio with RiverPay
As a businessman, belonging to the small percentile of crypto billionaires must be one of your goals.
With RiverPay, you can achieve this dream.
RiverPay is a crypto payment gateway provider helping start-ups and established businesses to integrate and accept crypto payments in their online or physical stores.
RiverPay has two (2) Gateways:
Web Gateway (Plugins)
Mobile Gateway (RiverPay App)
Through these gateways, merchants can:
Broaden Their Market
Increase Their Sales
Lower Transaction Fees
Better Security
Fast Transaction Processing
Do you want to allow your customers to pay with crypto? Start your crypto payment journey with RiverPay, today!